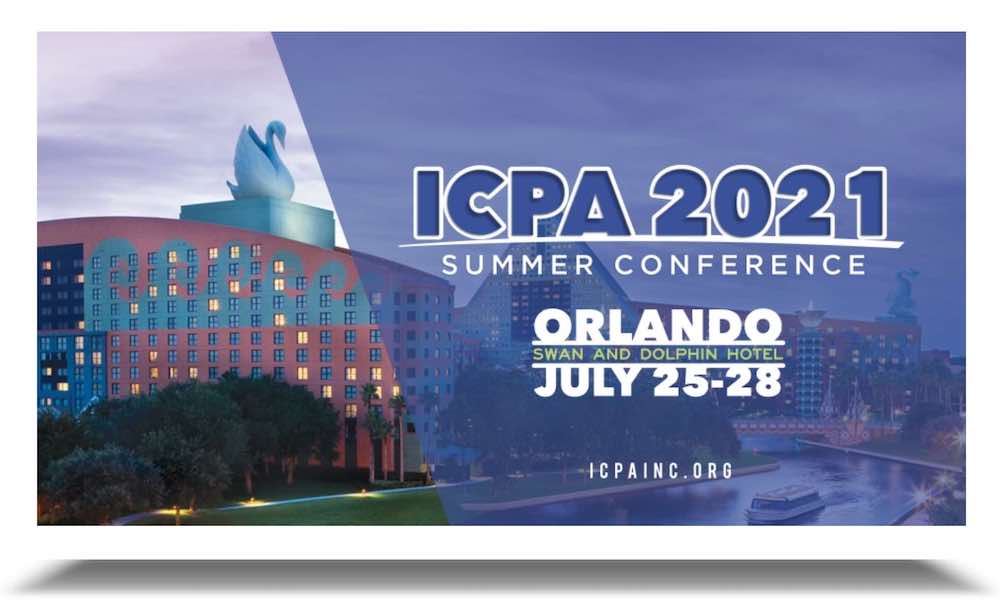 Swan & Dolphin Hotel
1500 Epcot Resorts Blvd.
Lake Buena Vista, FL, 32830
(VIRTUAL & In Person)
July 25th – 28th, 2021
Join ICPA in Orlando Florida for the Summer Conference. If you are involved in Import/Export Compliance or Operations, Supply Chain Compliance or Security, Internal Controls or Government Relations this is the conference for you.
Our speakers are experienced, knowledgeable professionals. The sessions are educational and provide time for questions. You will be provided access to all of the speaker presentations we have permission to share after the event.
There will be three tracks running simultaneously; Import, Export and General. All sessions will be available onsite and online. You are not restricted to one track you may move between them. There will be a limited number of registrations available.
There is ample opportunity to network with your peers during breaks and the networking reception. A continental breakfast, lunch and refreshment breaks are included in your onsite registration fee.
Adrienne Braumiller, Partner & Founder, Jennifer Horvath, Partner, Bruce Leeds, Senior Of Counsel, and Bonnie Kersch, Senior Trade Advisor, Braumiller Consulting Group will speak on various topics.
Import, Export and General tracks. Click here for the full agenda: https://www.icpainc.org/wp-content/uploads/2021/03/Summer-Agenda-2021.pdf?v=2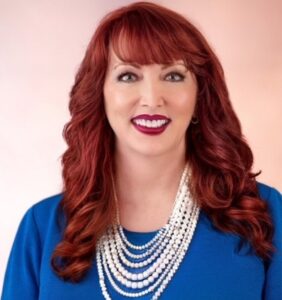 Adrienne Braumiller, Braumiller Law Group, Partner and Founder
Understanding the USMCA
Monday, July 26th,
9:00 a.m. – 10:00 a.m. (Import track)
Adrienne is an innovative force in the international trade law arena. With more than 25 years of experience, she is widely recognized as a leading authority in Customs, import, export, foreign-trade zones, free trade agreements and ITAR compliance.
She has been involved in every aspect of import and export compliance, from developing compliance programs to conducting audits and assessments, representing clients who are under investigation, preparing and submitting voluntary disclosures, preparing and filing classification requests and licenses, analyzing whether specific transactions should be pursued, providing tailored training on specific import/export topics, addressing penalty assessments, and serving as an expert witness in a number of trade cases.
Full bio: https://www.braumillerlaw.com/bio/adrienne-braumiller/

Jennifer Horvath, Partner, Braumiller Law Group
False Claims Act
Tuesday, July 27th,
9:50 a.m. – 10:50 a.m.
(General track)
Jennifer Horvath advises companies about issues related to import, export and international trade laws, leveraging her extensive corporate regulatory compliance background to provide exceptional analysis of regulatory compliance issues. She has extensive experience in dealing with U.S. Customs and Border Protection, the Department of Commerce and the Department of State.
Her practice in export control issues has included helping companies navigate export control regulations, which include interpreting the U.S. Export Administration Regulations (EAR), the International Traffic in Arms Regulations (ITAR), the Federal Trade Regulations (FTR), and the Anti-Boycott regulations. She has assisted companies in building a comprehensive export compliance management program to deal with export control issues and to limit their exposure to liability.
Full bio: https://www.braumillerlaw.com/bio/jennifer-horvath/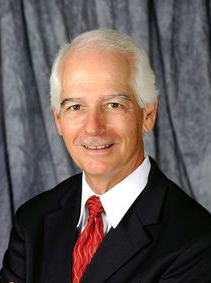 Bruce Leeds, Senior of Counsel, Braumiller Law Group
Understanding Export Licensing Requirements
Wednesday, July 28th
11:15 a.m. – 12:15 p.m.
(Export track)
Bruce has decades of experience in international trade law and has successfully served his clients in diverse capacities, from classification and due diligence, to ITAR compliance and drawback. He has significant expertise with importing and exporting high tech products.
Prior to becoming an attorney, Bruce was an Import Specialist at the U.S. Customs Service in Los Angeles for seven years. During this period, he was promoted to Team Leader at LAX. Bruce then joined Hughes Aircraft Company, where he worked in various positions related to import and export compliance. He went on to Hughes Space & Communications Company and The Boeing Company – all in export and import compliance positions. Bruce served on the Commercial Operations Advisory Committee to CBP and the Private Sector Advisory Group at the World Customs Organization. He holds a customs broker license and is a U.S. Army veteran.
Full Bio: https://www.braumillerlaw.com/bio/bruce-h-leeds/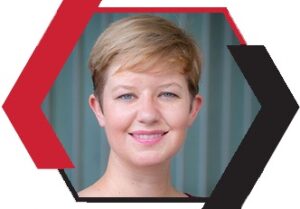 Bonnie Kersch, Senior Trade AdvisorBraumiller Consulting Group
Incoterms
Monday, July 26th,
11:30 a.m. – 12:30 a.m.
(General track)
Bonnie Kersch, a Licensed Customs Broker and Certified Customs Specialist, has worked in the compliance world for many years, specializing in the chemical sector. She has experience in almost every aspect of compliance including Classification, Free Trade Agreements, Export Licenses, Broker Management, Denied Parties Screening, Country of Origin Determination, Deemed Exports, Incoterm Determination, Internal Audits of Import Files, Duty Drawback, Transfer Pricing Reconciliation, Valuation, Return Order Imports, Record Retention, and more.
Bonnie has extensive teaching experience and has developed and presented training on numerous Trade Compliance topics throughout her career.
Full bio: https://www.braumillerconsulting.com/bio/bonnie-kersch/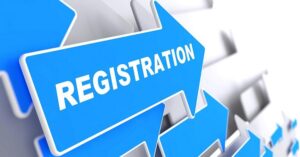 Registration & Agenda: (click the link below)
https://web.cvent.com/event/a2a58627-2c6c-4566-a7b0-0a444a5e77ce/regProcessStep1:e0942371-6ed9-40f0-bc6b-3bb8444fa509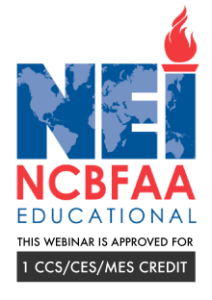 15 CCS/CES Points