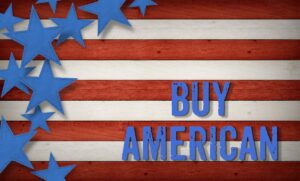 Build America-Buy America
Join Braumiller Law Group's Washington D.C. Of Counsel Jim Holbein and Associate Attorney Harold Jackson for a presentation on Build America-Buy America
A 3-part webinar series
Webinar #1: Case Studies for Build America, Buy America Infrastructure Projects – Review of recent changes to government procurement and Buy America laws relating to infrastructure projects. Includes case studies covering construction materials, the cost of components for manufactured products, iron and steel products, infrastructure thresholds, and recent developments by government agencies, such as the Office of Management and Budget. Tuesday, May 9th, 10 a.m. -11:30 a.m. CST
Webinar #2: Buy American Laws – FARS & DFARS Examples: Review of the Federal Acquisition Regulations, FARS and Defense Federal Acquisition Regulation, D-FARS – looking at their application by federal agencies, such as the Department of Commerce, the EPA, the Department of Agriculture, etc. Tuesday, June 13th 10 a.m. -11:30 a.m. CST
Webinar #3: Advanced Case Studies in Government Procurement, New Buy America Laws – Detailed and advanced review of more nuance procurement issues, including the Trade Agreements Act, the recent Acetris court case, waivers, new OMB regulations, the definition of "manufactured" and substantial transformation, origin, COTS (commercially available and off the shelf items). Tuesday, July 11th 10 a.m. -11:30 a.m. CST
Purchase all (3) webinars in the series for a 20% discount
(Nominal fee of $35 each otherwise)
Jim Holbein, Of Counsel, Braumiller Law Group
Jim Holbein is an expert about international trade topics based on over 30 years of government and private sector experience. He is currently advising numerous trade clients about transactions in this new era of supply chain disruptions and high fraud problems.
Jim previously supervised a professional staff maintaining the Harmonized Tariff Schedule of the U.S. at the International Trade Commission (USITC). Additionally, he managed the NAFTA trade dispute settlement process while at the U.S. Department of Commerce and served as a diplomat and trade negotiator for the U.S. Department of State.
Over the last six years, Jim has developed expertise in the emerging sector of blockchain, decentralized finance (DeFi), and decentralized autonomous organizations (DAO). He has written several articles on these topics, which build on his experiences leading IT development projects.
Jim is also an accomplished author and editor with more than 40 books, articles and conference papers dealing with international trade, dispute settlement, and blockchain issues. Jim received his J.D. from the University of Arkansas at Fayetteville and received his bachelor's degree from the University of California at Santa Barbara. He is licensed to practice law in the District of Columbia. Jim was an Adjunct Assistant Professor in the Masters Program in International Law at the Washington College of Law of American University. He developed a six-course regional agreement specialization and taught seminars on NAFTA, Regional Integration, Negotiation, and Trade Disputes Settlement.
Jim has also recently been appointed to serve on the USMCA BINATIONAL PANEL for dispute settlements.
Full bio: https://www.braumillerlaw.com/bio/james-holbein-of-counsel/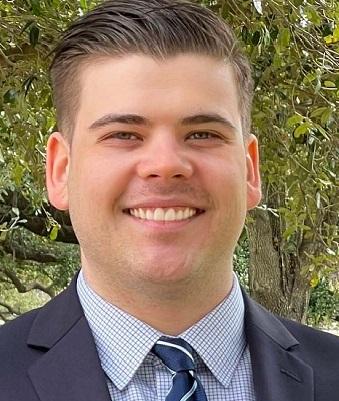 Harold Jackson, Associate Attorney, Braumiller Law Group
Harold Jackson advises clients on a variety of issues related to international trade law. His areas of practice focus on import laws and export controls, representing companies before governmental agencies, including U.S. Customs and Border Protection (CBP), the Department of Defense's Directorate of Defense Trade Controls (DDTC), the Food and Drug Administration (FDA), Department of Commerce's Bureau of Industry and Security (BIS) and Census Bureau, Department of Energy's National Nuclear Security Administration (NNSA), Department of the Interior's U.S. Fish and Wildlife Service (FWS), and Department of the Treasury's Office of Foreign Assets Controls (OFAC). He assists companies across a range of industries, including aerospace, medicine and medical devices, oil and gas, electronics, textiles and wildlife products, industrial equipment, logistics and customs brokerage, and other areas.
Harold regularly advises companies on Customs and U.S. trade issues, such as tariff classification, valuation, bonds, country of origin and substantial transformation, Section 232 (Steel/Aluminum) and 301 Duties (China Tariffs) and exclusions, Antidumping & Countervailing Duties, forced labor enforcement, and tariff mitigation strategies. He assists clients with protests, prior disclosures, penalty and successor liability, liquidated damages, redelivery, seizures, intellectual property violations, Federal Procurement Contracts (Buy America, Buy American), CBP investigations, CBP ruling requests, labeling, Foreign Trade Zones (FTZ), drafting import compliance manuals and training, and litigation before the U.S. Court of International Trade.
Full bio: https://www.braumillerlaw.com/bio/harold-rader-jackson-associate-attorney/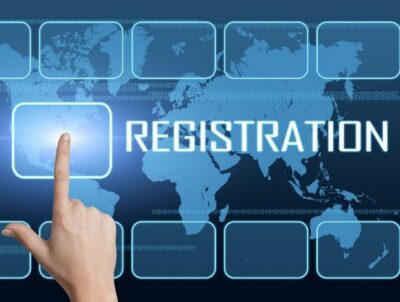 Registration:
Series/Bundle Pricing Link:
https://www.bigmarker.com/series/build-america-buy-america/series_details
Part 1 Only Link:
https://www.bigmarker.com/braumiller-law-group-pllc/Build-America-Buy-America-Part-1?show_live_page=true
Part 2 Only Link:
 https://www.bigmarker.com/braumiller-law-group-pllc/Build-America-Buy-America-Part-2?show_live_page=true
Part 3 Only Link:
 https://www.bigmarker.com/braumiller-law-group-pllc/Build-America-Buy-America-Part-3?show_live_page=true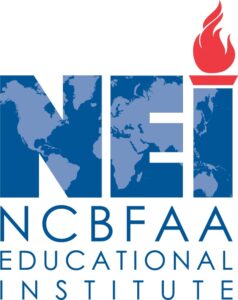 1.5 CCS/CES NEI Credits are available for each webinar