When:
March 30, 2021 @ 8:30 am – 9:30 am
2021-03-30T08:30:00-05:00
2021-03-30T09:30:00-05:00
Where:
Grand Hyatt Hotel
600 E. Market St. San Antonio
TX 78205
Contact:
Linnea Deeds, Dir. - Educational Services for BLG/BCG
214.348.9306 x:217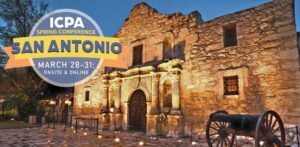 Join ICPA in San Antonio, TX for the Spring Conference. If you are involved in Import/Export Compliance or Operations, Supply Chain Compliance or Security, Internal Controls or Government Relations, then this is the conference for you.
The conference speakers are experienced, knowledgeable professionals. The sessions are educational and provide time for questions. You will be provided access to all of the speaker presentations, which ICPA has permission to share after the event.
There will be three tracks running simultaneously; Import, Export, and General. All sessions will be available onsite and online. You are not restricted to one track and may move between them. There will be a limited number of registrations available.
There is ample opportunity to network with your peers during breaks and during the networking reception. A continental breakfast, lunch and refreshment breaks are included in your onsite registration fee.
We are looking forward to seeing you onsite or online!
VENUE/HOTEL
Grand Hyatt
600 E Market St.
San Antonio, TX 78205
$209 per night
https://www.hyatt.com/en-US/group-booking/SATGH/G-ICPA
Adrienne Braumiller, Partner & Founder
Braumiller Law Group, to speak on the topic of:
Conducting Successful Investigations and Prior Disclosures,
Tuesday, March 30th, 8:30 – 9:30 AM (Import Track) 
This presentation will cover:
What do you do when you discover a violation? Who should be notified?

What options are there to identify the breadth and severity of the deficiencies?

What factors should be weighed whether to disclose?

What tips are there for ensuring a favorable outcome?
Adrienne Braumiller is the founder of Braumiller Law Group PLLC and Braumiller Consulting Group LLC, and an innovative force in the international trade law arena. With almost 30 years of experience, she is widely recognized as a leading authority in Customs, export control, free trade agreements, tariff mitigation, and compliance programs.
Adrienne has received numerous awards in recognition of her leadership and dedication to excellence:
The State Bar of Texas named Adrienne as the recipient of the prestigious Sarah T. Hughes Women Lawyers of Achievement Award for 2019. The award honors the accomplishments of women who have achieved outstanding recognition in their professional area and who, by doing so, have paved the way for success for other women attorneys. One female attorney is chosen for this award annually from among over 44,000 female attorneys in the state of Texas.

Adrienne serves as the Co-Chair of the Customs Law Committee of the International Law Section of the American Bar Association.

Adrienne has been named by Chambers and Partners as a Leader in her Field related to International Trade: Customs in both its U.S. and Global Guides every year from 2015 – 2020. Chambers and Partners, identifies and ranks the most outstanding law firms and lawyers in over 180 jurisdictions throughout the world.
Full bio:  https://www.braumillerlaw.com/bio/adrienne-braumiller/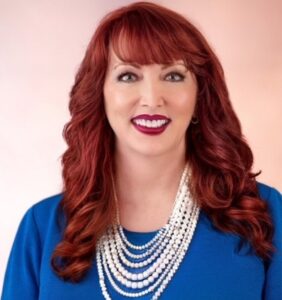 License Exceptions and Exemptions Under the ITAR and EAR 
Monday, March 29th
4:15 p.m. – 5:15 p.m.
(Export track)
Bruce Leeds, Senior Counsel, Braumiller Law Group has decades of experience in international trade law and has successfully served his clients in diverse capacities, from classification and due diligence, to ITAR compliance and drawback. He has significant expertise with importing and exporting high tech products.
Prior to becoming an attorney, Bruce was an Import Specialist at the U.S. Customs Service in Los Angeles for seven years. During this period, he was promoted to Team Leader at LAX.  Bruce then joined Hughes Aircraft Company, where he worked in various positions related to import and export compliance. He went on to Hughes Space & Communications Company and The Boeing Company – all in export and import compliance positions. Bruce served on the Commercial Operations Advisory Committee to CBP and the Private Sector Advisory Group at the World Customs Organization. He holds a customs broker license and is a U.S. Army veteran.
Full Bio: https://www.braumillerlaw.com/bio/bruce-h-leeds/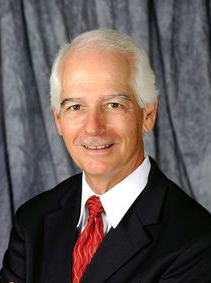 Incoterms
Wednesday, March 31st
3:15 p.m. – 4:15 p.m.
(General track)
Bonnie Kersch, Senior Trade Advisor, Braumiller Consulting Group
Bonnie Kersch, a Licensed Customs Broker and Certified Customs Specialist, has worked in the compliance world for many years, specializing in the chemical sector. She has experience in almost every aspect of compliance including Classification, Free Trade Agreements, Export Licenses, Broker Management, Denied Parties Screening, Country of Origin Determination, Deemed Exports, Incoterm Determination, Internal Audits of Import Files, Duty Drawback, Transfer Pricing Reconciliation, Valuation, Return Order Imports, Record Retention, and more.
Bonnie has extensive teaching experience and has developed and presented training on numerous Trade Compliance topics throughout her career.
Full bio: https://www.braumillerconsulting.com/bio/bonnie-kersch/
Registration: (click the link below)
https://web.cvent.com/event/4b852d53-54e8-43f6-9f05-5fabb431c67a/summary
Agenda: https://www.icpainc.org/wp-content/uploads/2020/10/2021-Spring-Agenda_20201029.pdf?v=3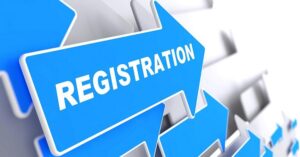 Global Partner-ICPA